School Meals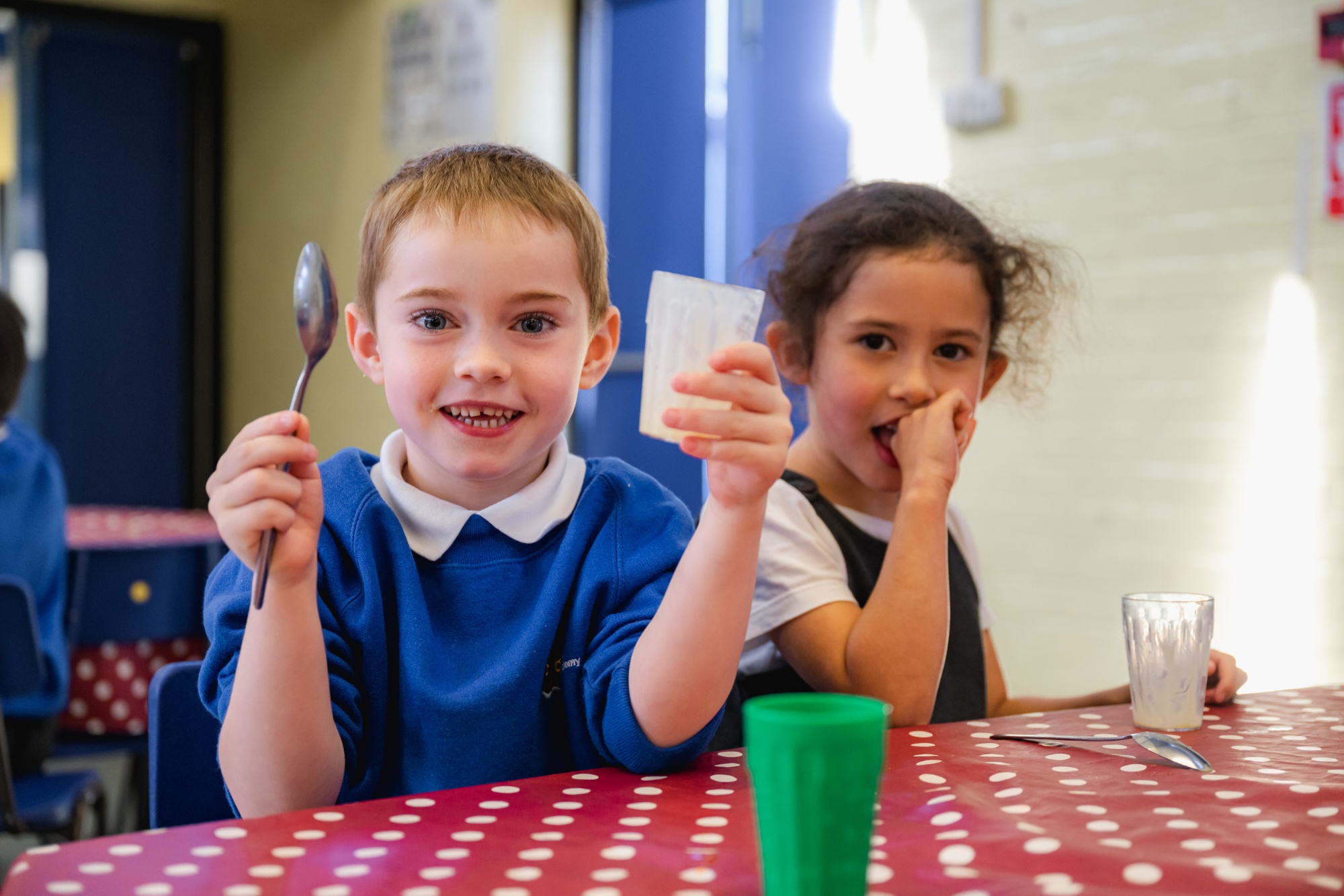 Evidence shows that if children eat healthily, they perform better in their learning. There are also reports of better behaviour and relationships as a result of all children eating together every day. We believe that lunchtime is a great chance for all our children to sit down together and enjoy their healthy and tasty meal, as well as building their social skills.
It is essential that all parents check their Pupil Premium entitlement which affects the amount of money Raleigh receive in their budget. Increased money means we can buy further learning resources and provide children with additional learning experiences and opportunities. Our website shows you how additional money is spent within the school and the impact this has on learning.
To check your entitlement please go online complete the free school meals application at www.norfolk.gov.uk/neo. The information will be submitted direct to the Norfolk County Council Free School Meals department for them to process.
If you would like any help completing the form or need a paper copy to complete, please speak to our administration staff at the office.
All of our lunches are provided by Aspens, there is a wide variety on offer every day including:
Hot main meal
Vegetarian meal
Sandwich options
Jacket potato
Pasta
All children have access to a buffet salad bar every day. Children can have a glass of water with their lunch. Parents need to book their child's lunch by 8:30 each morning, although this can be booked up to a term in advance. Parents and carers will be required to register on the system - Select. They will then have access to personalised codes to buy credits and order meals for their child/children. For the Academy and your child unique number to link to your account, please contact the office. To book your child lunch, for more information or help please visit select.aspens-services.com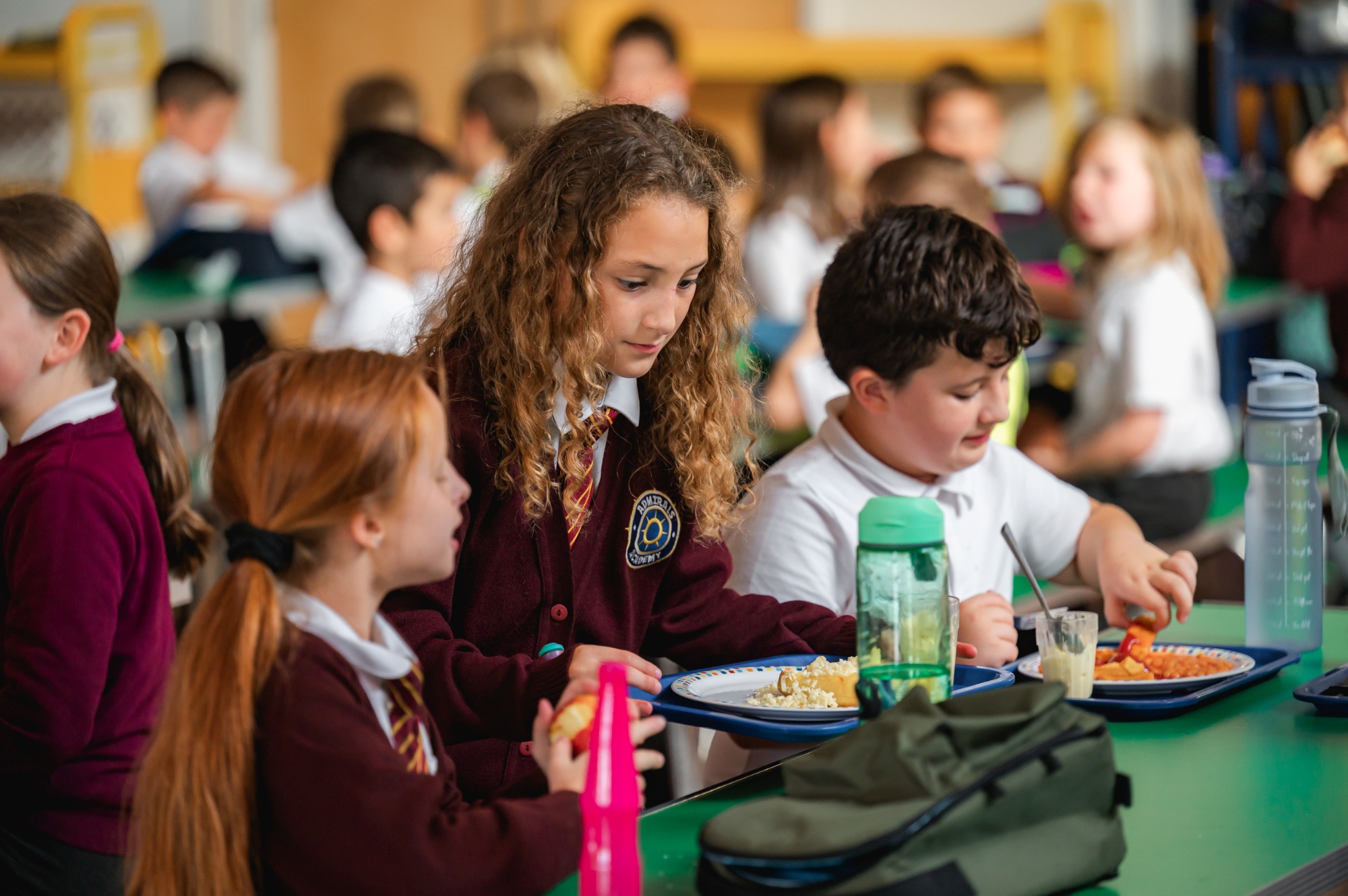 Raleigh
Since September 2014 every child in Reception, Year 1 and Year 2 has been able to have free school meals. This is part of the School Food Plan, which aims to change what children eat in schools and how they learn about food. We do not allow packed lunches to be bought in from home. This helps to keep children with allergies safe.
Nursery, reception, year 1 and year 2 children have a break at mid-morning and all children are provided with a pieces of fruit or veg as part of the School Fruit and Vegetable Scheme.
Admirals
Lunches at Admirals Academy are provided by Aspens and are available daily for a cost of £2.50 per meal. All meals are cooked to order. Alternatively children at Admirals Academy can bring in a home packed lunch, this should only contain healthy food and drink.
All classes have a break at mid-morning and children are able to bring in a snack to eat during their break. Snacks can also be purchased using cash, through the tuck shop provided by Aspens.
Allergies
Aspens are able to create bespoke menus for any child with an allergy. To enable them to do this, Aspens will need a Medical Diet Request Form completed. If you require a paper copy please pop into the academy office to collect one.
Nuts
We are a nut free academy as we have children within our academy who have nut allergies. We respectfully ask that you do not send your child to school with products containing nuts.
Special Meals
We will occasionally offer special themed meals for the children, such as Christmas Lunch, Summer Picnic, Chinese New Year etc. These meals are the same price as normal meals, but must be pre-booked to enable the kitchen to order in enough food. Information about these meals will be sent out in a variety of ways such as via our newsletters, in separate flyers, via email or text.
Please find below the current Menu